"In 2015, I participated in the Montana Artrepreneur Program (MAP), offered to emerging artists by the Montana Arts Council . The program teaches artists how to have a sustainable business in art. I learned so much, met many now life-long artist friends, and highly recommend MAP to all emerging artists.
Later on, I heard there was gallery space available at The Emerson. I fell in love with the Emerson the first time I visited in 2014…old creaky floors, tiny ballerinas running in the halls, piano music wafting in the air, artist studios, art classes, could there be a better place? My daughter made the appointment for me to look at the space, unbeknownst to me. I didn't feel ready for a real gallery but I toured the space begrudgingly, with my friend Sue, and my husband, Joe. Sue said "Well, I wouldn't do it LeeAnn, but you should," and my husband assured me we wouldn't go bankrupt in a year and to give it a go. And so the journey began, it was time for me to get off the diving board or jump in, so I jumped. 
Four years have flown by and I recently signed on for a fifth. Why? Having my gallery brings me tremendous joy, both in the people I meet from all over the world, to the friendships formed with local Bozeman folks and the artists I work with daily in Galleria Hall. The dance studio has since closed, and the pianist moved on, but my love of art and people is stronger than ever. I've since brought in guest artists and we always plan something fun for Art Walks, Christmas Stroll, Ladies' Night, and pretty much any excuse we can come up with to get together, support the arts and each other…and maybe share a glass of bubbly.
I could go on, and on, and on about all the fun times we've had here, fundraisers, time spent painting with cub scouts, kindergarteners, adults, and all ages in between. So, thank you to everyone who has supported my journey…you have touched many lives and we appreciate you. I love helping others purchase art almost as much as selling my own paintings. It's fun!! 
Stop by and see us…no telling what we are up to now!"
- LeeAnn
VISIT THE GALLERY at: 
#110, Galleria Hall, Emerson Center for the Arts & Culture, Bozeman, MT 59715 
GALLERY HOURS:
11 – 5pm Tuesday – Friday
10 – 2 Saturday
Sunday – Monday CLOSED
And always open by appointment, call or text LeeAnn at (406) 404-0813 and she would be happy to meet with you anytime!
Featured Artists: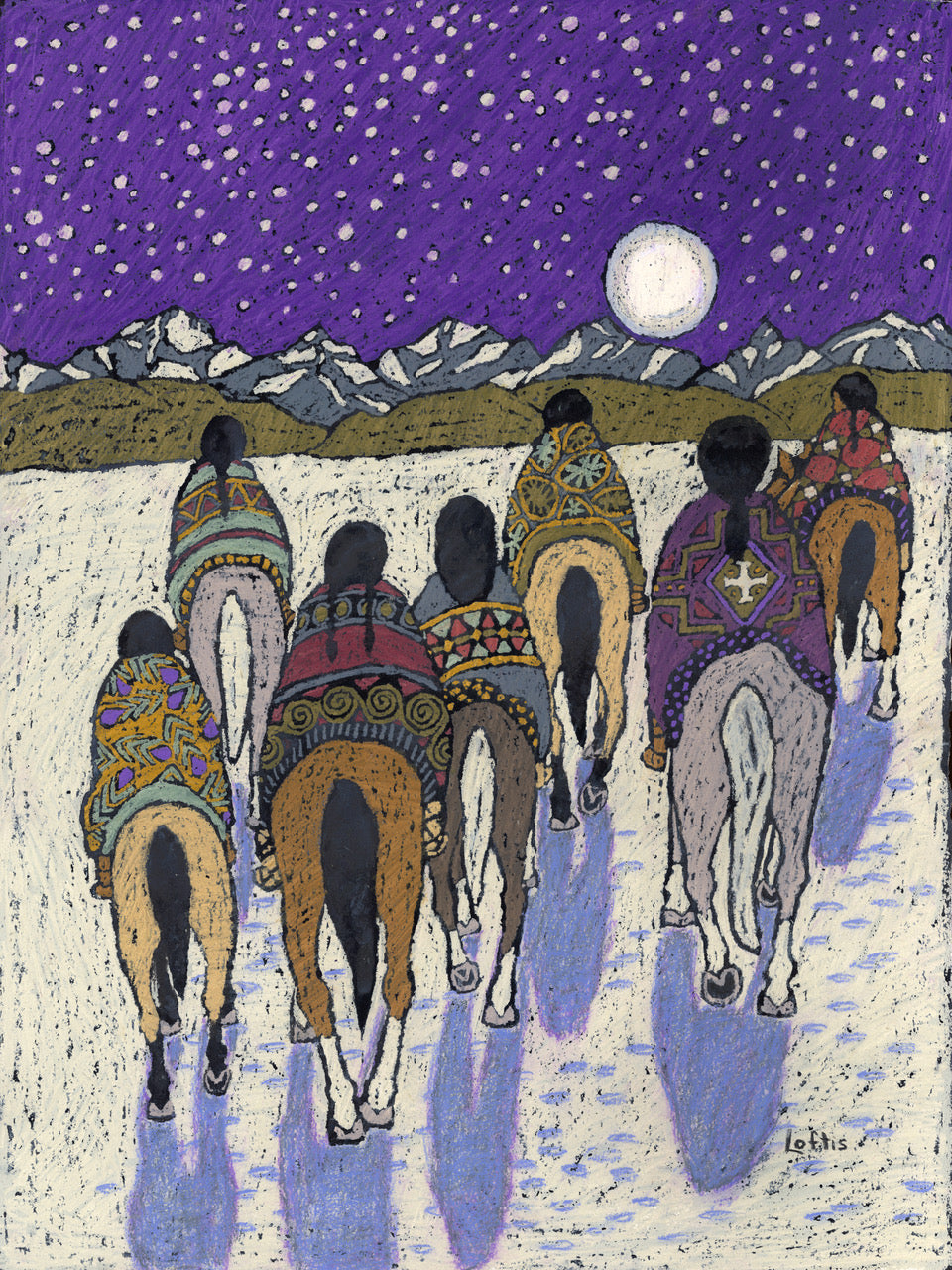 Beth Loftis
For almost thirty years, Elizabeth Geers Loftis accompanied her Foreign Service husband around the world, creating art in diverse and intriguing locales. But it was finally the colors and images of Southern Africa which inspired Elizabeth to do her most satisfying work. She found a never ending supply of inspiration in the people, animals, textiles, baskets and landscape. She swoons over pattern and unique color combinations. It was in Mozambique where she started her technique of drawing with oil pastels, then using an overlay of watercolor. The final product mimics block prints in an absolutely memorizing manner. You can find her original paintings, as well as prints displayed on the walls of the gallery!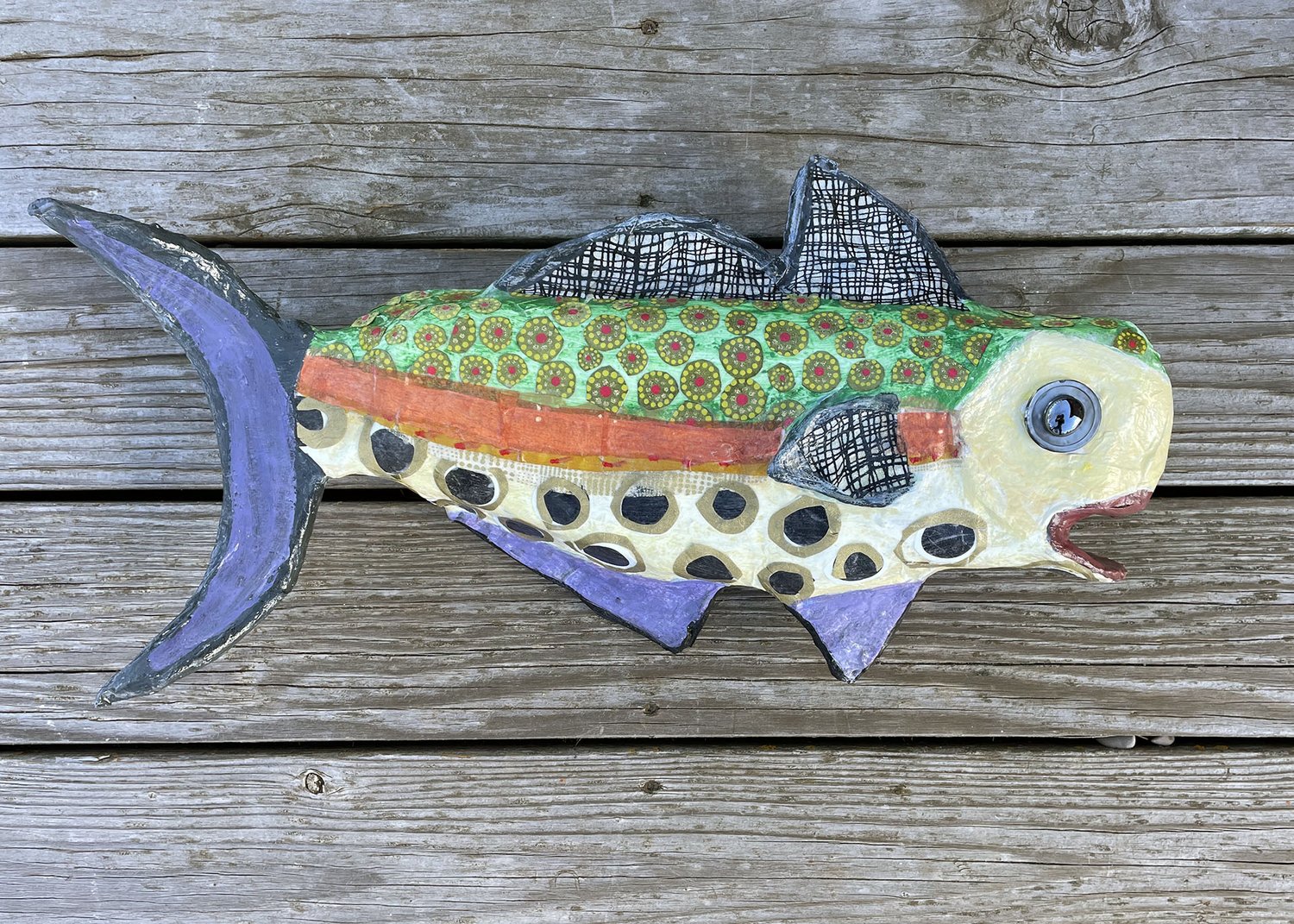 Adair Peck
Adair Peck is a multi-media printmaker, sculptor and painter who draws inspiration from the German Expressionists and Mexican Folk Artists. Among the variety of styles and subjects Peck has depicted are papier-mâché animals and large scale figure paintings incorporating the Chine-Colle printmaking technique. In Peck's most recent work, encaustic painting allows her to continue her explorations with subject and materials as she mixes pigment, coffeegrounds and paper into beeswax. She then paints, melts and scrapes layers of color and texture to reveal her latest subjects and her own personal story.
Elizabeth Anthony
Elizabeth Anthony creates art at her Bozeman studio in the Emerson and at her home in Los Angeles. She paints the natural environment in both places, often working en plein air with both pastels and oils. Anthony also loves life-drawing, and has recently embraced printmaking. Elizabeth worked as an appellate attorney for many years, and she is still a devotee of words. Now she writes poetry instead of legal breifs. When not making art, Anthony bikes, hikes, plays golf and spends as much time as possible with her husband Pete and her three adult children.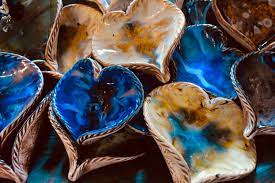 Patti Gettel
Patti Gettel is a local ceramicist based out of Gallatin Gateway, MT, and works from her home studio! She creates decorative and functional pottery inspired by Montana's rugged beauty. Her work can be found in Yellowstone National Park and here at our gallery in Bozeman!
DG House
DG House is a widely known artist with paintings in permanent collections such as Grand Teton National Park, Devils Tower Monument, as well as the personal collections of Sir Elton John, Micheal Mcdonald, and Paul McCartney. DG House is an associate member of the Women artists of the West and American Women Artists. She was named the first Honorary Ranger for Grand Teton National Park, WY. House is an enrolled member of the Cherokee tribe of NE Alabama and lives in Bozeman, MT along the Gallatin River, with her husband Dan and countless wildlife.